Special projects
Tom de Pekin + Blan.Bek
Chiens à fleurs de peau
Exhibition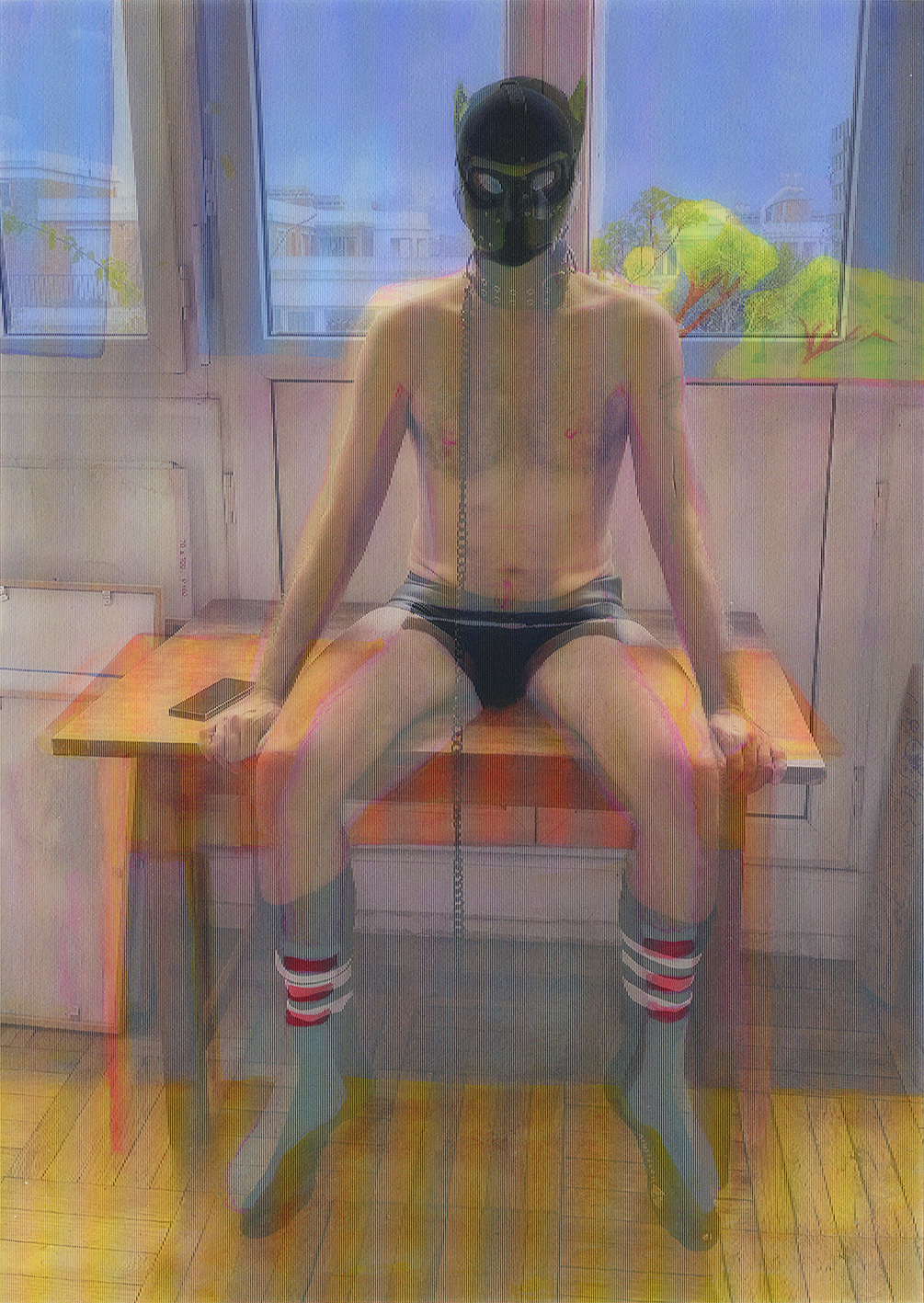 Chiens à fleurs de peau (2022-2023) is a collaborative project between Tom de Pekin and Blan.Bek that takes the form of several editions and publications as well as the staging of artworks the pair have created together. The duo mixes intimate images – from their personal archives as well as those of strangers – with references to ancient mythology, such as the Greek fertility god Priapus. Otherwise, they employ the works of the so-called "masters," putting them on stage in the places they once frequented; as such we may travel from the artist's studio to Parc Monceau to the Louvre. The shifting of images combines with the wandering of the body and the changing scenery. Through performance, they seek to confront their experiences by combining research centered around the figures of the pose and the model, the double and the transfer. In a game revolving around animality and muddled desires, a link emerges between artists who venture down paths in search of both emotions and sensations.
Killian Duarte Brandao, also known as Blan.Bek, is a young multidisciplinary visual artist living in Rouen. His practice tells of his adventures in the different intimate worlds he inhabits. With the help of various methods – whether pictorial, culinary, sculptural, sonic, or performative – the artist produces a body of work as a kind of exploration, doing so in order to then give back to a larger public. Through his practice, Blan.Bek investigates hidden universes, coming out of the closet, the state of passage, the in-between, links, transfers, food, sex – all while looking for the solution to be able to speak about a secret world.
Tom de Pekin is an artist, illustrator, paintor, director, and graphic designer. He enjoys reactivating images – be they intimate, anonymous or part of a common culture – in order to assemble them in a personal archive that he takes pleasure in exploring, unfolding, and using in all of its many forms. By confronting the images that have inspired him through gouache or pencil interpretations, Tom gives an account of the mise en abyme of desires provoked by such works, and the emotional current that ties him to these references. Attempting to give life to a space that could slip between the two, Tom sketches a kind of geography of our imaginary spaces.