Special projects
La Caverne
Pop up Shop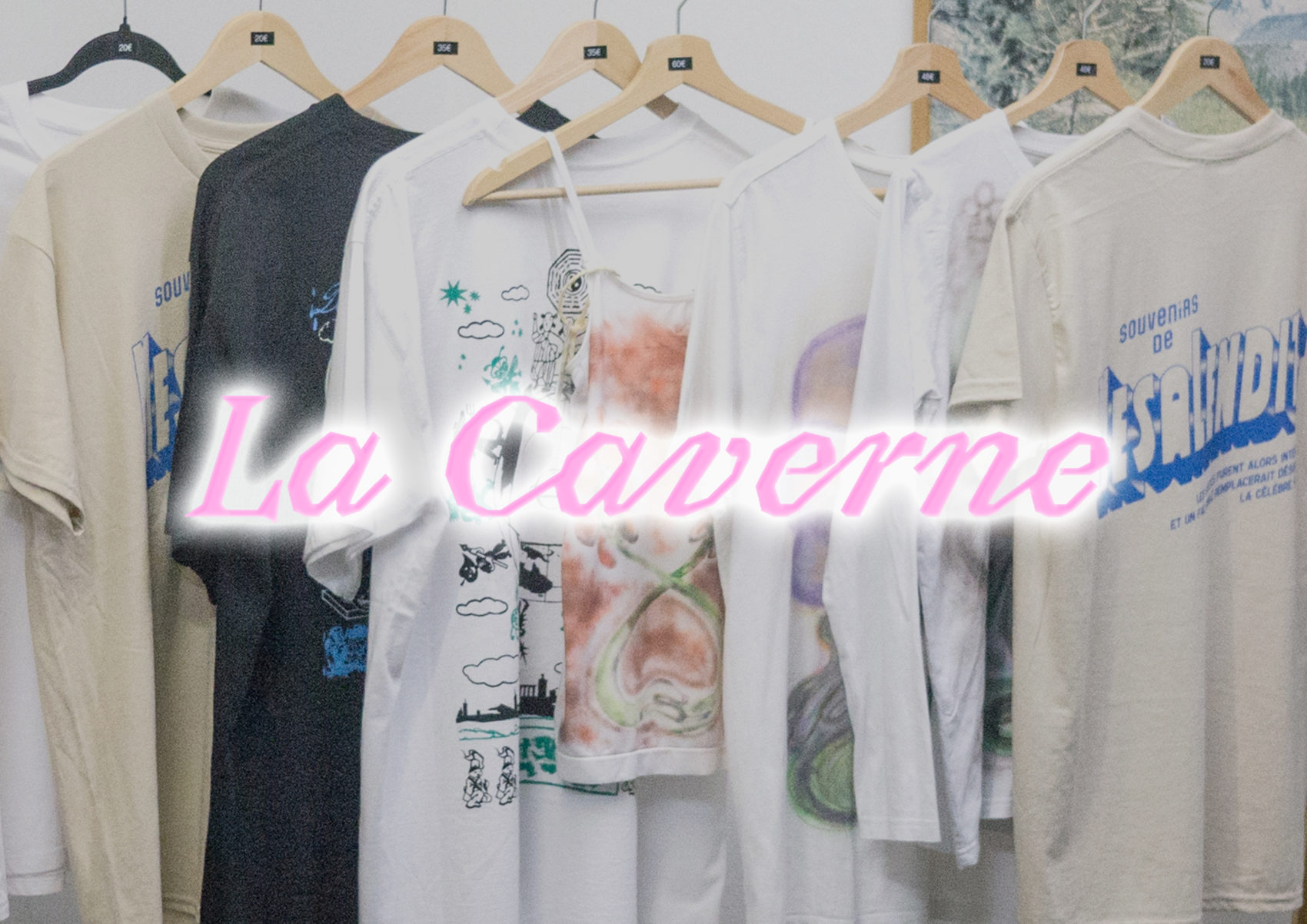 La Caverne, initiated by the association Scandale in 2022, is a traveling shop that hijacks the codes of the museum shop and invites artists to experiment with an alternative economy. It features printed publications, artist editions, and other derivative products. Each time La Caverne is presented, both the scenography and the selection of objects for sale are changed, ensuring that the shop is never twice the same.
Scandale was born in 2021, while its founders were finishing their studies at the Beaux-Arts de Paris. Upon graduating, they decided to bring together and consolidate a community of artists with shared needs and desires. Their association was born out of a desire to break down unnecessary boundaries and to center the transversality and emancipation that is so representative of the young artistic scene, which does not want to wait to be chosen, but wants to take the lead.
In order to assert their identity and establish the foundation of their community, La Caverne launched their collective with the exhibition Décorama and the first edition of La Caverne, hosted by Espace Voltaire in September 2022.