Special projects
Tarek Lakhrissi
Le sang !/Blood!
Presented by Lafayette Anticipations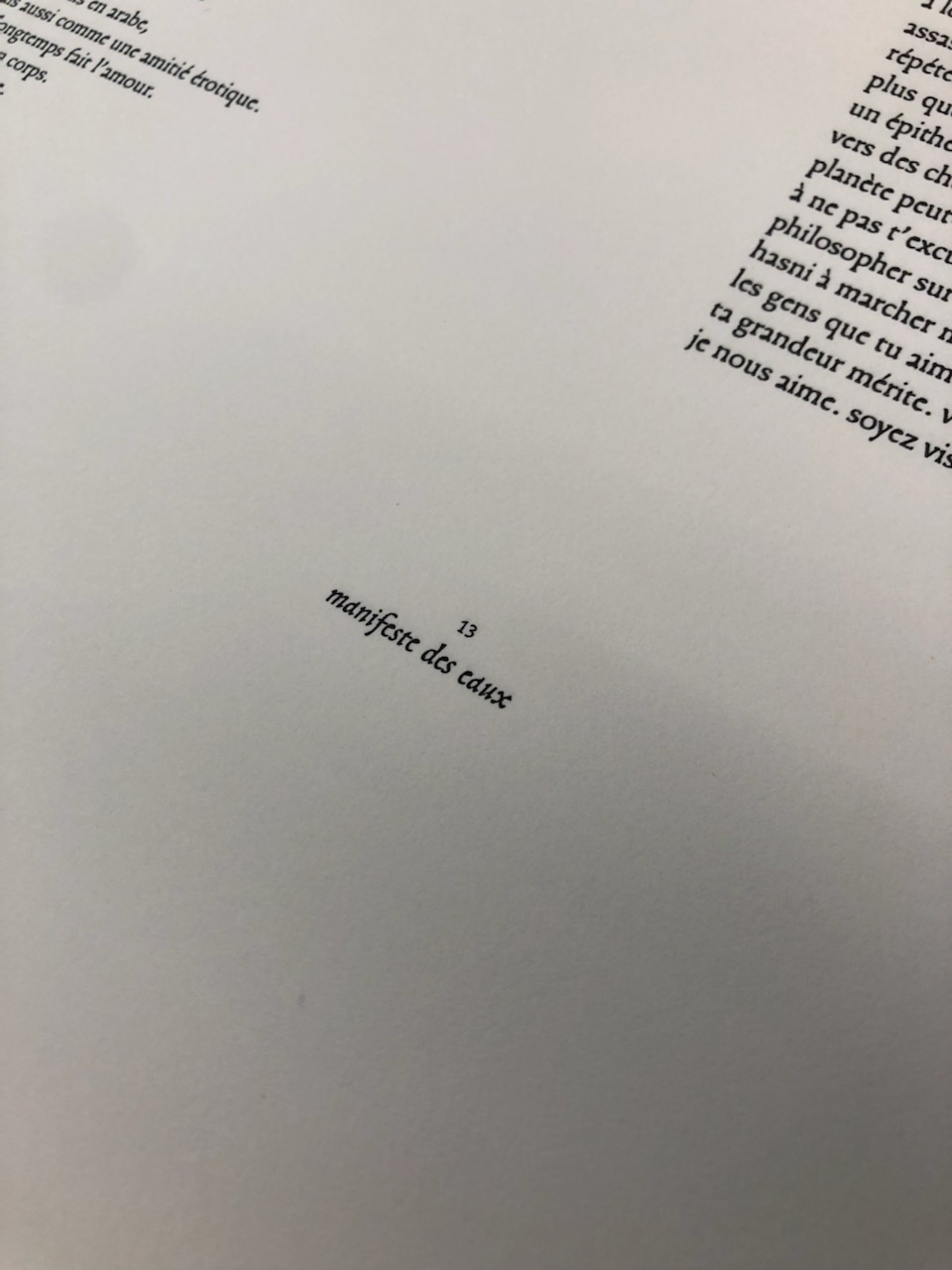 On the occasion of the Paris Ass Book Fair, Lafayette Anticipations publishes Le sang !/Blood!, the first collection of poems by Tarek Lakhrissi, laureate of À l'œuvre 2022 Lafayette Anticipation's Production support Programme. The book, which brings together texts written between 2016 and 2022, in French and English, introduces readers to the themes that structure the artist's work, such as struggle, the body, language and queer minority experience. It will be entirely produced in the Lafayette Anticipations publishing studio, moved to the ground floor of the Foundation for the duration of the fair. Visitors will be invited to discover risography, a direct-tone printing technique that is very popular in the world of micro-publishing, and the various stages of finishing that lead to the production of a book.
Texts: Tarek Lakhrissi
Editorial team: Madeleine Planeix-Crocker and Matthieu Bonicel
Graphic design: Maëlle Brientini
Tarek Lakhrissi is a French artist and poet with a background in literature. He works across installation, performance, film, text and sculpture, engaging with political and social issues around transformative narratives within language, magic, weirdness, codes and love. Each project he initiates derives from text, poetry and language before translating ideas from these mediums into the visual arts. His profound use of language engages with performativity and reflects on poetic, erotic and nostalgic queer futures.
He is represented by Vitrine Gallery (London, Basel).