Events
Workshop & Performance
HOT PAPER LIVE LOVE
ANNA ÁDAM & SCHOOL OF DISOBEDIENCE
Saturday 4 June • 12pm–1:30 pm: Workshop / 1:30 pm–2:30pm: Performances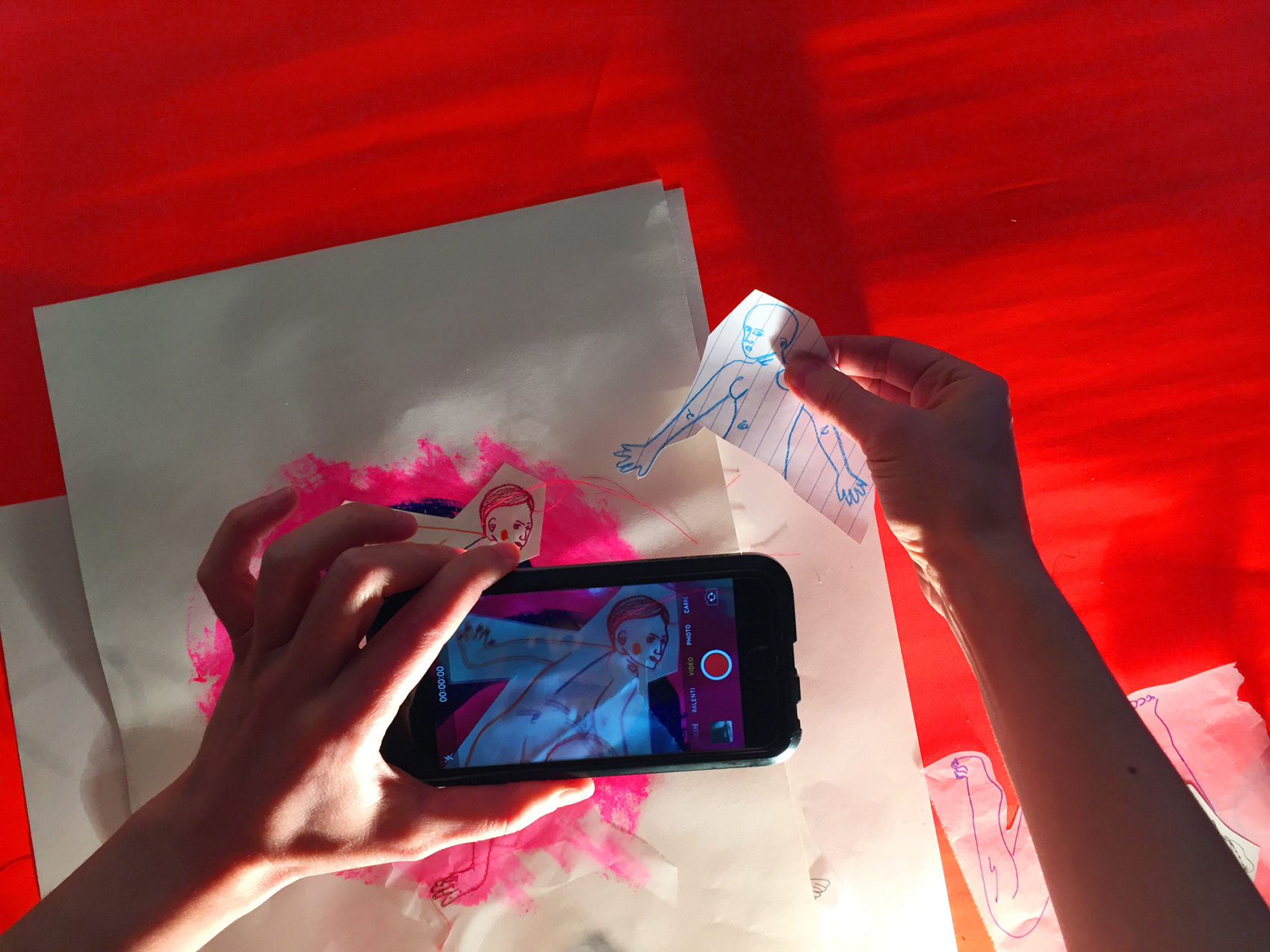 Anna Ádám & School of Disobedience, Hot Paper Live Love
Composed of a creative workshop and the screening of participants' live performances, HOT PAPER LIVE LOVE aims to make new erotic aesthetics of bodies emerge, transgress stereotypes and normative discourses on sexual representations, while defying the boundaries between genders and multiple sexualities.
12:00-13:30: Workshop
Participants will create drawings, cutouts and collages on desire, passion and lust, compose "dirty" scenographies and write sensual choreographies for their fingers and hands. They will make eroticism escape from the enclosing pages of books and zines, and let it go on a liberated journey of their intimate fantasies.
Register alone for a "solo play" or with someone as a "duo" on schoolofdisobedience.org/hot-paper-live-love.html
13:30-14:30: Performances
The workshop will culminate in a collage peep-show, book-porn or live-streamed erotic paper-performance on the Instagram accounts of Paris Ass Book Fair.
• Workshop proposition designed and led by Anna Ádám and School of Disobedience
• Production: Gray Box
• Free of charge
• Language: English